Pure Nature for Pure People

The history of Bioearth is a love story. Love for the earth, health, and well-being.
It is the story of two visionaries who took a bet on super green food, organic cosmetics and natural supplementation, and were ahead of their time in Italy.
Founded in 1996 to spread a culture of natural well-being, Bioearth has always been at the forefront in developing products capable of seizing emerging market trends and meeting the needs of consumers who are increasingly focused on natural and environmentally-friendly products.
CLEAN FORMULAS, EXCELLENT RAW MATERIALS FOR THE WELL-BEING OF PEOPLE AND THE ENVIRONMENT
Research and naturalness are intertwined at Bioearth, which offers clean formulas containing excellent and innovative raw materials, for the well-being of people and the environment.
There are over 400 different lines including certified organic cosmetics, approved by EcoBioControl, self-care, home and pet care products, nutritional supplements and super green food for well-being and sports, in eco-green, sustainable, regenerated and recyclable packaging.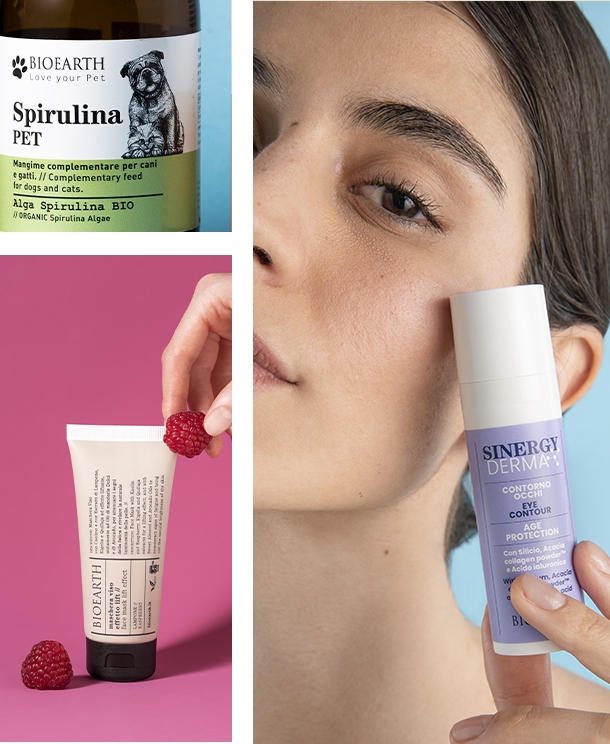 DISCOVER ALL THE LINES ON THE WEBSITE