Natural Supplement for Healthy Hair


Annurkap is a world of hair well-being that revolves around an apple.
This very special apple, the Italian Melannurca Campana IGP, forms the basis of all our exclusive formulations, because it is naturally rich in procyanidins.
Annurkap products are recommended by numerous doctors and dermatologists for hair care, to treat hair loss caused by various factors and androgenetic alopecia.
SPECIALISING IN THE FORMULATION OF PRODUCTS FOR HAIR HEALTH AND WELLBEING FOR OVER 40 YEARS
Annurkap specialises in the formulation of safe and effective products based on unique, patented phytocomplexes, the result of strict scientific methods and years of research, in collaboration with the Pharmacy Department of the University of Naples Federico II.
The brand offers a complete set of supplements, treatments and hair care products with proven efficacy, containing Annurtricomplex® and Annurtricomplex® Plus.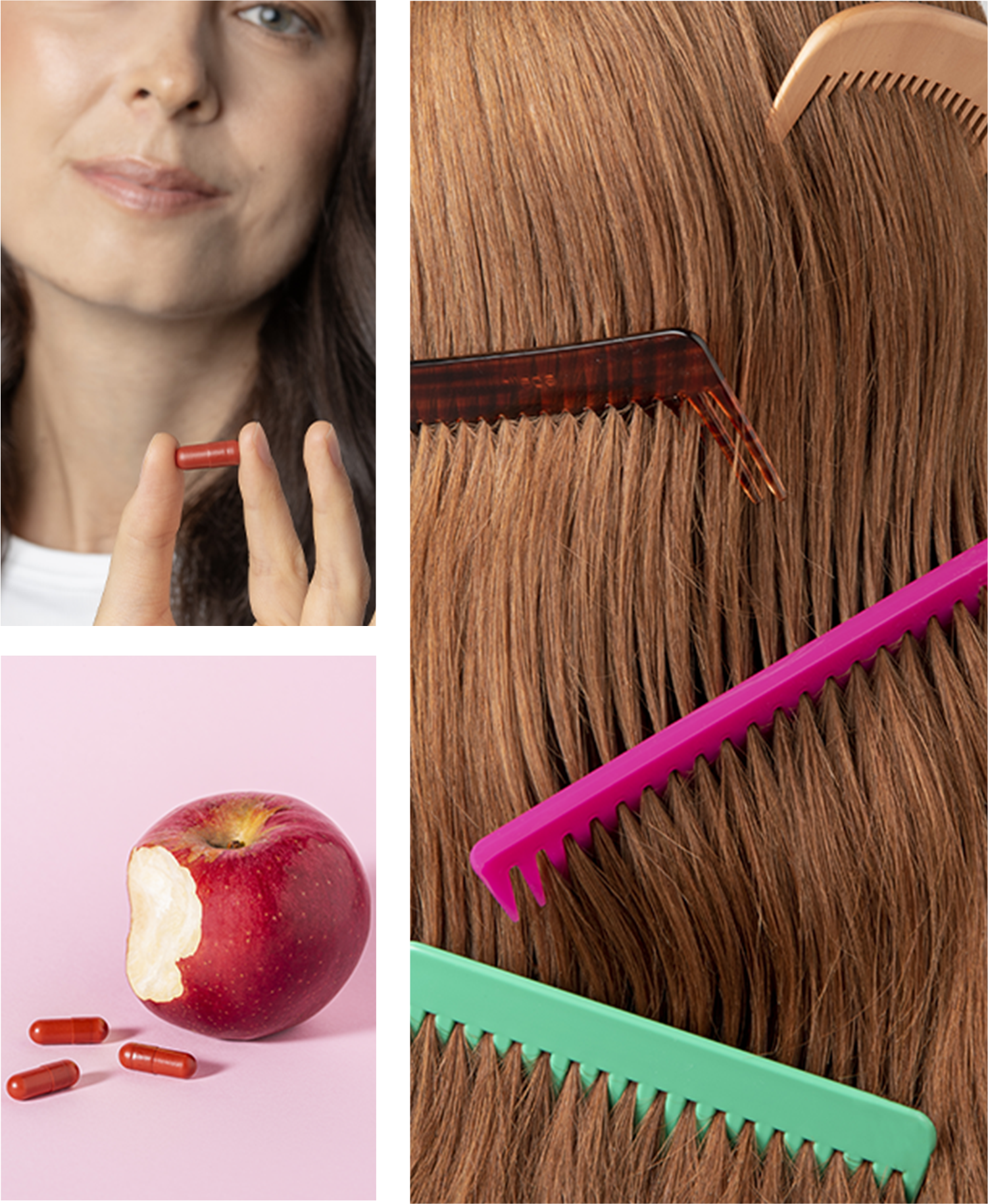 DISCOVER ALL THE ANNURKAP SOLUTIONS