San.Eco.Vit. is a tailor-made company specialising in the formulation of natural and certified organic products.
Cosmetics and skincare for the face and body, natural cleansing, baby care, pet care and ecological household products.
Thanks to its high production flexibility, San.Eco.Vit. is able to develop third-party and private label lines or products according to different customer requirements, even in small batches.
SAN.ECO.VIT WAS FOUNDED IN 1989 FROM ITS PASSION FOR KEEPING THINGS SIMPLE, HEALTHY AND CLEAN.
The company, founded in 1989 by Donato Vitaloni, current Partner and Director, is IFS – HPC and GMP certified, and all the products are I.C.E.A. and I.C.E.A. Eco-Bio Cosmetics certified. Eco Cleansing or Natural Cosmetic Bios.
In addition to the wide range of environmentally-friendly and organic-certified products, from cosmetics to home and pet care, San.Eco.Vit. offers a comprehensive range of services, from product design to formulation, from regulatory assistance to European and non-European market launch, and from packaging creation to marketing advice.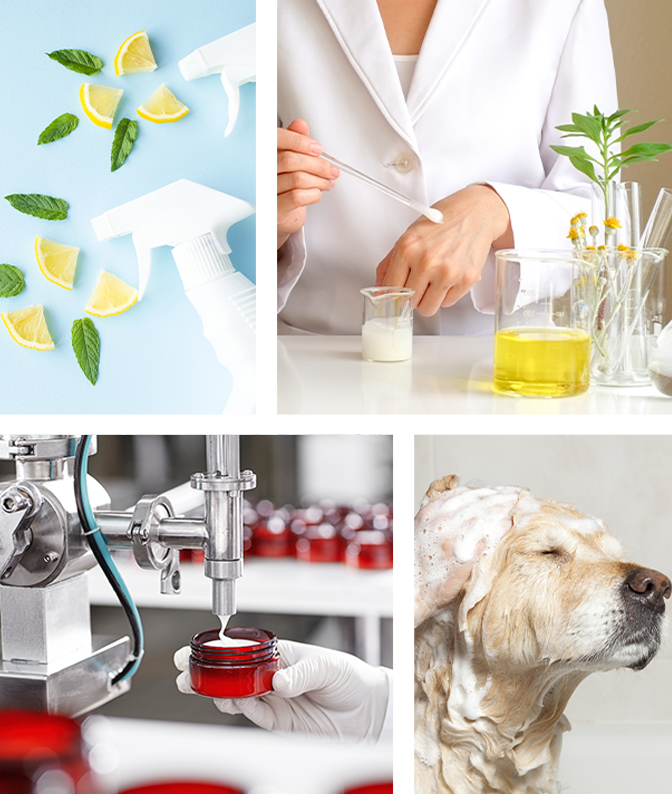 COMPLETE TAILOR-MADE SERVICES FOR THE DEVELOPMENT OF NATURAL AND ORGANIC PRODUCTS:
— BABY CARE
— FACIAL SKINCARE
— NATURAL BODY CARE
— NATURAL HAIR CARE
— NATURAL DETERGENT
— ECOLOGICAL HOME DETERGENT
— COSMETICS FOR PETS
— LINE AND PRODUCT DESIGN
— INGREDIENT RESEARCH AND FORMULATION
— DEVELOPMENT OF SUSTAINABLE PACKAGING
— REGULATORY ASSISTANCE
— CERTIFICATIONS
— MARKETING SUPPORT
— LAUNCH IN THE ITALIAN AND EUROPEAN MARKETS
CUSTOMISATION AND COMPREHENSIVE CONSULTING, FROM PRODUCT CONCEPTION TO MARKET LAUNCH:
MAKE YOUR PROJECT A REALITY WITH US!