Professional Hair Solutions

Close your eyes and imagine colours, scents and sensations. Don't forget the road that led you there.
Togethair® is a dynamic company, highly specialised in the formulation of professional hair care, colouring, finishing and styling products.
Cutting-edge, effective and desirable formulas that meet the needs of the most demanding professionals – Head Spas, Hair Salons and Colourists – guaranteeing creative freedom, pleasure and excellent performance.
PEOPLE AND THEIR PASSIONS. HAIR, TRENDS, FASHION AND STYLE. A NEW WAY OF BEING TOGETHER.
Togethair® selects natural raw materials and functional ingredients, which it enhances by enveloping and sensory formulations… Products that are effective and pleasant for those who use them, as a professional tool, and those who receive them in their hair care.
A green and glam brand, always one step ahead of trends and innovations in skin and hair care and treatment.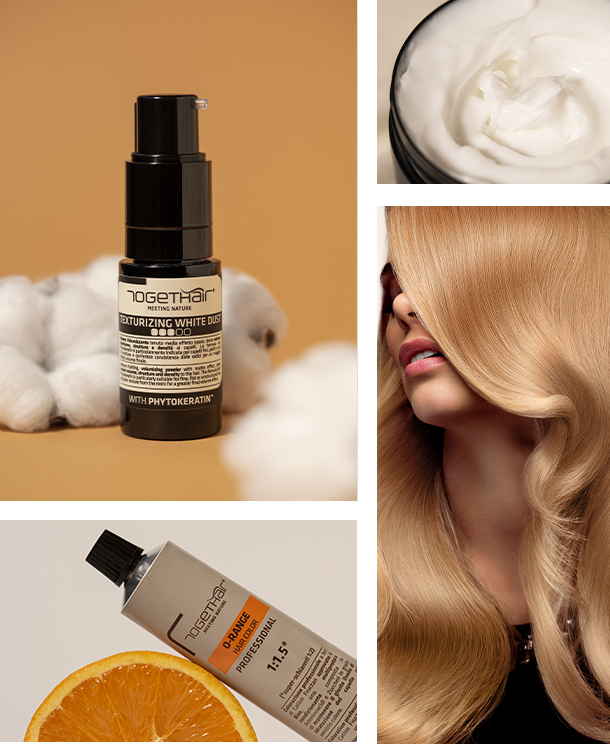 GET INSPIRED BY TOGETHAIR®